Regular price
Sale price
$57.00 USD
Unit price
per
Sale
Sold out
55 available to order
Picking up where Volume One left off, Volume Two teaches such classic and invaluable sleights as the palm, the pass, the glimpse, false counts and much more. Volume Two concludes with a chapter on psychology, misdirection and presentation that's among the best treatments ever done on these important subjects. Throughout, Mr. Giobbi includes original ideas and refinements, guaranteeing every reader, no matter how experienced, fresh techniques and insights. Some of the topics covered in Volume Two include:
The Glimpse
Card Reverses
The Crimp
Palming
False Cuts
False Counts
The Pass
The Overhand Shuffle
Flourishes
The Double Turnover
Misdirection
Psychology
Routining
Presentation
Share
View full details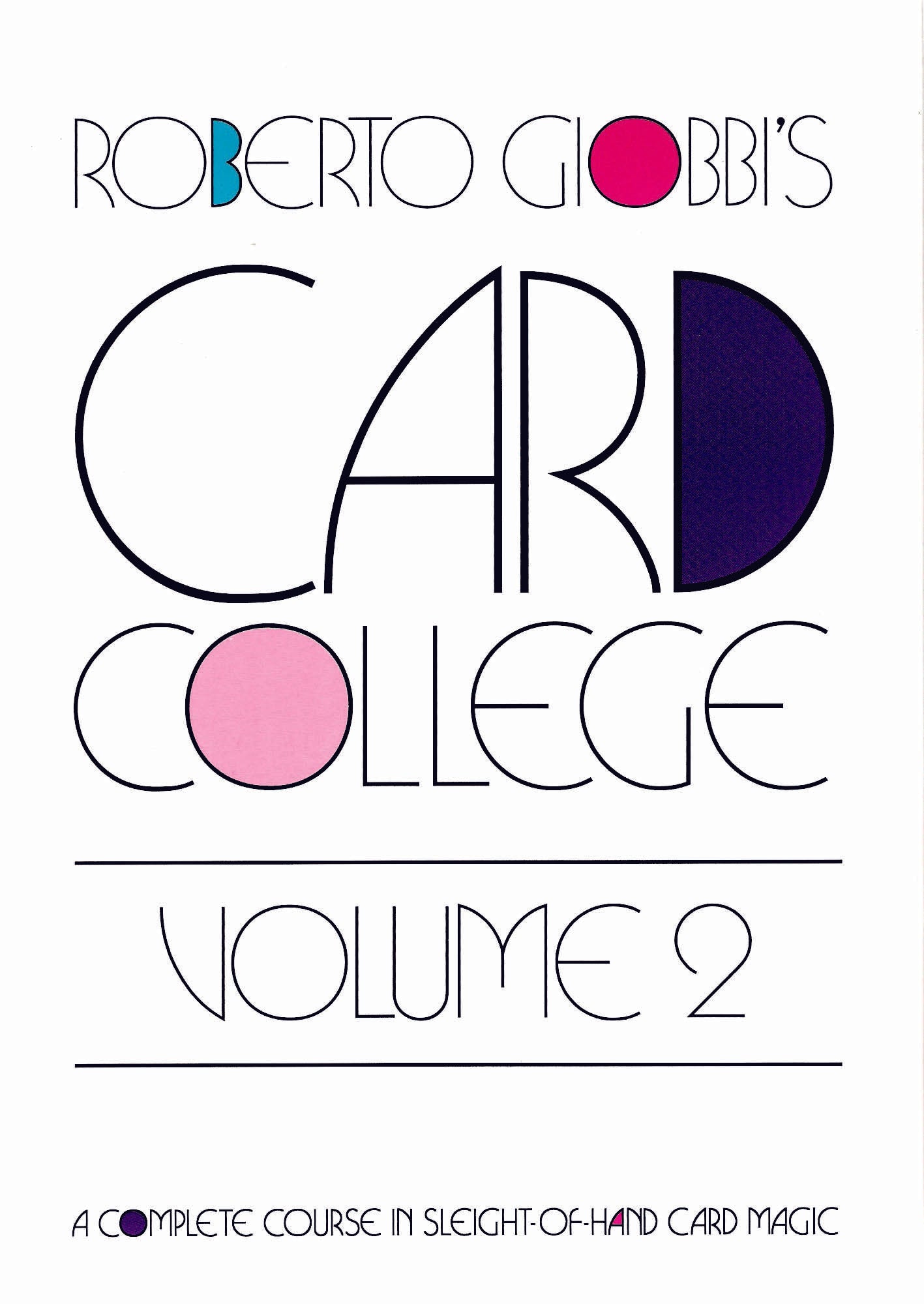 Must have for any one serious about card magic!
The card college books are a must have for anyone serious about card magic.
This card college course will leave you better equiped, starting with the fundamentals of card handling then progressing to some advanced techniques.
Roberto original wrote volumes 1 and 2 as single book and the printer encouraged him to break it up as two volumes, in other words do your self a favour by both 1 & 2 as a set if you are starting out!